Construction Site Security in Idaho
#1 Licensed, Insured, Bonded Construction Site Security Guard Patrol Service Company in Idaho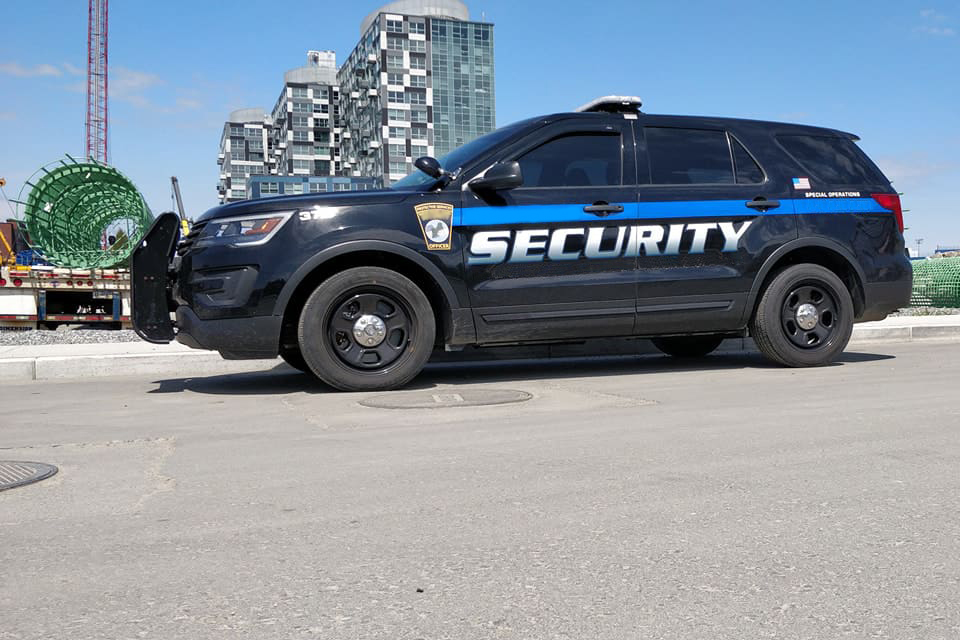 Construction Site Security in Idaho – Construction Site Security has been protecting Idaho area construction sites since 2000 with our OSHA-10 Certified, Licensed, Insured, and Bonded Security Specialists. 
We understand the importance of not only protecting the site and materials from burglary, theft, or vandalism, but it's also very important to protect the project and sites from other types of potential disasters such as fire, flooding, or water damage. 
This is why all officers assigned to our construction site security team are Certified Fire Watch Guards. They undergo specialized training and follow NFPA Codes 101-3.3.108 Fire Prevention Standards.   
"We are serious about safety, so much so that we have a sister company that is strictly dedicated to Fire Prevention & Fire Watch. Please visit our affiliate company New England Fire Watch if you are in need strictly of a fire watch guard. You can request a Crime Prevention Security Patrol & Fre Watch guard by clicking the security service request link "HERE."
Your construction site is unfortunately exposed to theft or vandalism without adequate construction site security services. Security surveillance cameras alone will NOT prevent burglary, theft, or vandalism. 
However, we do offer remote video camera monitoring and surveillance. We can pipe your existing CCTV and camera feeds directly into our 24/7 Dispatch Command Operations Center. Where we can monitor the systems and dispatch officers to the site or area on the site where we detect motion. We can also install and upgrade camera systems, DVRs, and IP cameras. 
Construction site thefts can cost construction companies, contractors, and their respective property owners thousands of dollars and up to millions of dollars each year in losses. 
Our comprehensive, customized security service solutions address the safeguarding of equipment, materials, and property.
We are available to you 7 days a week, 24 hours a day. Our highly trained officers can be armed security guards, unarmed security guards, standing guards, off-duty police protection, and uniformed or plainclothes officers. We can deploy marked or unmarked patrol vehicles with highly visible emergency lighting which provides a detternace against crime on your site. 
It's a fact that the easy access to the building materials makes it a target for thieves thinking the risk of getting caught is minimal. Vandalism and theft are two security risks to be concerned about on construction sites. General contractors, developers, and sub-contractors across Idaho and the US have trusted our construction security team to prevent theft and vandalism.
Would you leave a new car, unattended, on an empty street corner after dark, overnight, and on holidays, and weekends? Probably not. But expensive equipment and materials are routinely left at construction sites at these times because it is necessary to get work done quickly. 
Construction Site Security will make certain that your site is protected at all times by providing construction site security guards to keep watch on your project. An investment in construction security service is money well spent when compared to the possibility of theft of materials or damage to materials or equipment by criminals or those looking to steal something. A project under construction is vulnerable to many security risks.
In light of current national events, it is even possible that your site could be affected by the overflow from a mass demonstration of some kind, simply by being near the route of an organized protest that turns into chaos when some people get angry or upset at the government or other organizations looking to climb a tower crane to make a statement only to fall, get injured or even die. You now run the risk of lawsuits or getting sued. 
Construction Site Security will secure Idaho large properties, small properties, and any and all types of size projects and ensure that intruders, vandals, and thieves do not enter your property at any time. Our Guards stay alert, aware, and awake! Call us today: 617.322.6372
We operate in all fifty states, we protect millions of dollars in assets and property, we have been in business well over fifteen years, and our management team has a combined security and law enforcement background of over sixty years. Recognized by the Boston Business Journal as top ten security firms in Massachusetts.
We are prepared and able to facilitate security services coverage anywhere at any time 24/7 in all of Idaho. Our company is a well-established and well-respected provider of professional and proactive protection. We are known as the leader and provider of premium protection & security solutions. You have likely seen our mobile patrol units, our signs, our officers, and our company. From Boston to Providence, Nashua to Portland. The New England Security Team is Everywhere!     
Our twenty-four-hour dispatch command center is staffed and manned by well-trained and certified dispatchers around the clock. Dispatchers monitor clients' sites and locations. They monitor on-site surveillance cameras, DVRs, and CCTV systems. Additionally, our dispatchers maintain frequent contact with security officers remotely, providing oversight, and ensuring compliance via our state-of-the-art technology that provides real-time asset and fleet management for our clients. 
Current and existing clients value and appreciate the relationship that we maintain with them especially with keeping our lines of communication open and making ourselves and our executive team available to our clients all the time, at any time.