Construction Site Mobile Patrol Services
If your business, assets, team, and customers are worth protecting, you want to ensure that you do it right. When unmanned security options simply aren't enough, the presence of a real, live security team can make all the difference. For larger properties, projects, and premises, a mobile patrol could be everything that your business needs. At Construction Site Security, we offer a team of armed or unarmed security officers equipped with marked patrol vehicles that can protect your business, whether it's a construction site, apartment community, or any other kind of commercial business.
All of our patrol vehicles are equipped with a full lighting package, gps tracking, and telemetics for 100% compliance and fleet tracking by our 24/7 state of the art mobile patrol dispatch command center.  We also provide officer quality assurance and site compliance checks.
Mobile Patrol Always On the Move
Security patrols make an excellent alternative to static security officers for those properties and premises that are too large to cover from one vantage point. Our certified and trained professionals never treat a patrol as "routine", they keep an eye out at all times and can react quickly to new information. 
Armed and with fully marked vehicles, they can check areas that are at risk of theft, vandalism, and other property concerns, including suspicious activity from those too close to your investment. All Patrol Units are equipped with state of the art Digital Communications Equipment.  We know where our officers are at all times.  Your mobile patrols can be stationed in the area at a set time or, conversely, be hired to be the first responders to alarms, ensuring you have someone on your side at the property after an alarm goes off.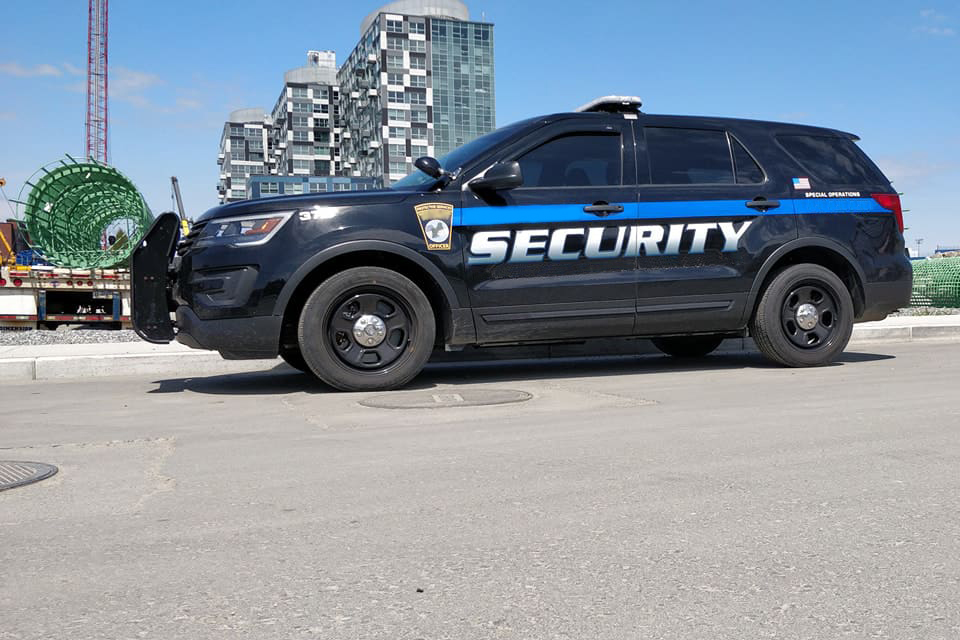 Construction Site Security can Also Provide
Ask about our Crime Prevention Program (CPP) and our High Impact Patrol (HIP) Services.
We are a State of the Art Company! Technology is our Passion!